Who will win between a Dodge Demon and a Ford GT? Who wants to even just listen to the sound of this race, which between the two cars includes almost 1500 horsepower?
The Dodge comes with 840 horsepower and does a 0-60 in only 2.3 seconds. Fast! The GT has less horsepower with 647 horses, but has a top speed of 216 mph, a weight advantage, and great suspension.
Two American-made modern muscle cars. Both so different from each other and really specialized for different types of performance.
Here you can watch the video by Drag Times:
Chevy Bel Air
If you've ever visited Dollywood in Pigeon Forge, Tennessee, you may have wandered through an area that seemed to have been frozen in time. Jukebox Junction is a favorite with old and young alike, but perhaps the most reminiscent area of the Junction is the Rockin' Roadway. A simple 'car' ride that winds around Burma-Shave advertisements, this ride would probably be of little interest to those not fascinated by vehicles from that time period. One of the most popular vehicles of the decade features prominently in this ride, albeit as smaller models rather than the original bodies. The Chevy Bel-Air is a beautiful antique from happier times, and though they were only made for two and a half decades, they remain lodged in the public's memory as a gorgeous vehicle from days gone by.
The Bel-Air made its first appearance in 1950. It was classified as a full-size muscle car, with unique roof and rear windows (other parts of the vehicle were similar or shared by the Styleline Deluxe Coupe). It sold for $1,741 when it arrived on the scene, and was purchased by over 700,000 customers. It had a three-speed manual transmission, either a "Thriftmaster" or "Blue Flame" engine, and was available as a 2-door coupe, 2-door hardtop, 4-door sedan, 2-door convertible, or 4-door station wagon. As time went on, the trim was used on other vehicles that were then called "Bel-Air", but the original body, a GM A, is what most of us have seen.
The Chevy Bel-Air lasted in the United States until 1975, and was assembled in several states, including California, Ohio, and Georgia. All told, there were seven generations of the Bel-Air made in the U.S. Canada kept making and selling the Bel-Air until 1981, although it sometimes went by another name, the Laurentian. Eventually, however, the Bel-Air was retired, and made way for the Chevy Impala.
Today, we're familiar with the Bel-Air because of places like Dollywood's Jukebox Junction, older shows and films like Star Trek: Deep Space Nine and Quantum Leap, and photos featuring families proudly showing off their beloved Bel-Air.
The New Ford GT500
It's here. And it's going to be powerful. Over 700 horsepower powerful. It's the new Ford Shelby GT500.
Muscle car fans are getting excited. Ford has now brought out their new GT500 at the recent Detroit Auto Show, and it looks as tough as the details sound! As far as Ford history goes, this will be the most powerful street legal model they've made, with a supercharged 5.2 liter V8 Eaton blower pushing 12 psi with above 500 horses – its the same supercharger in this Shelby GT as is used in the 2019 Covette ZR1!
Also of note: they'll be using a Tremec 7-speed dual clutch transmission for super fast shifting (under 100 milliseconds) according to the manufacturer.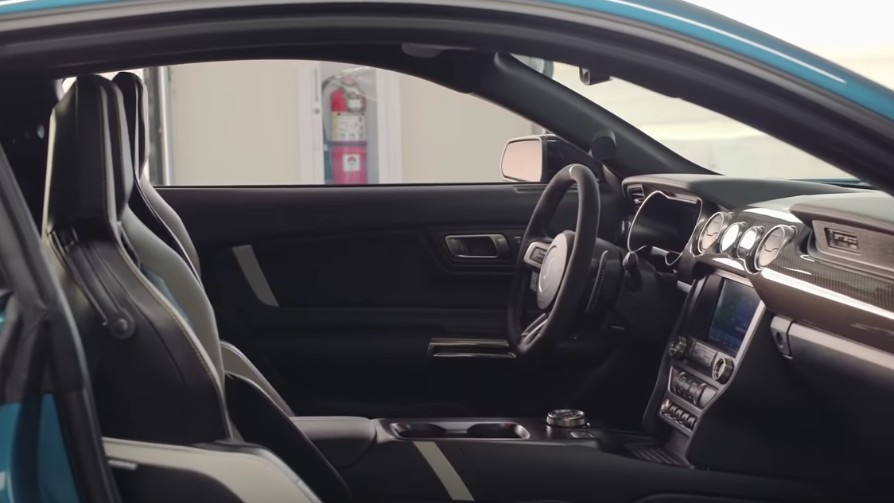 The popularity level is already going crazy. The first model of the 2020 GT500, model #001, has already sold, for $1.1 million dollars at Barrett-Jackson – it was actually a bid by B-J's chairman and CEO Craig Jackson. The price for regular purchases will obviously be a lot lower.