My family has had pretty good luck with vehicles. While there were a few duds in the bunch, we drove most of them to 200,000 or 250.000 miles. We had an Isuzu Trooper that kept going even after 300,000 miles. Part of the reason cars last longer is that they are well cared for – maintenance is key. Though some of us aren't always able to schedule regular maintanence, it's worth doing if you can save up or budget for it.
Luckily, the car that, according to information gathered by a large group of mechanics, compiled and presented on YourMechanic, isn't that expensive to maintain. It also has great gas mileage, so that with the low cost of upkeep make it a popular choice with younger people just starting out. The Honda Civic's average annual maintance costs are less than $225, and average mpg is 30. My youngest brother has a Honda Civic he bought used several years ago, and it has held up tremendously, through snow, hail, and ice. I don't know that he'd consider another vehicle after learning to drive this one — he may look for something like it in a decade when he'll need a new one. So far, however, he is quite content with his choice, and even though he isn't fond of driving in general, he seems to enjoy the Civic's handling.
The New Ford GT500
It's here. And it's going to be powerful. Over 700 horsepower powerful. It's the new Ford Shelby GT500.
Muscle car fans are getting excited. Ford has now brought out their new GT500 at the recent Detroit Auto Show, and it looks as tough as the details sound! As far as Ford history goes, this will be the most powerful street legal model they've made, with a supercharged 5.2 liter V8 Eaton blower pushing 12 psi with above 500 horses – its the same supercharger in this Shelby GT as is used in the 2019 Covette ZR1!
Also of note: they'll be using a Tremec 7-speed dual clutch transmission for super fast shifting (under 100 milliseconds) according to the manufacturer.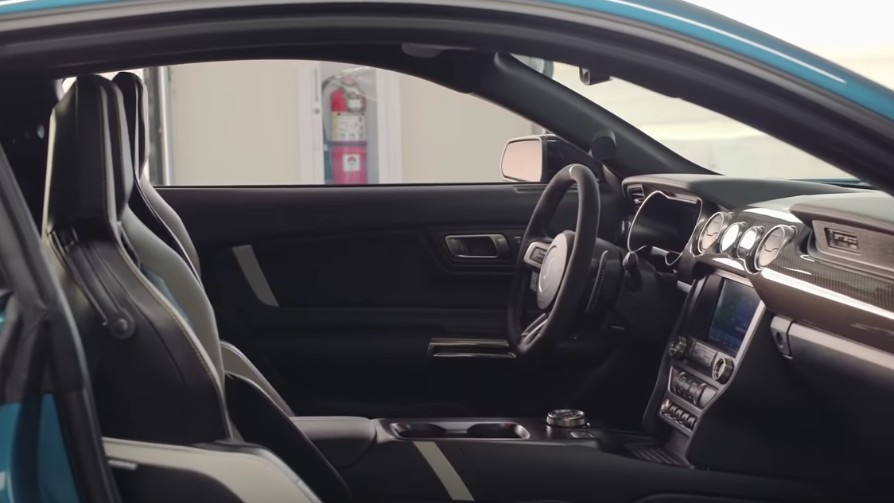 The popularity level is already going crazy. The first model of the 2020 GT500, model #001, has already sold, for $1.1 million dollars at Barrett-Jackson – it was actually a bid by B-J's chairman and CEO Craig Jackson. The price for regular purchases will obviously be a lot lower.
Toyota Brings Back the Supra
The Toyota Supra is back with a brand new edition. It's been 21 years since the last Toyota Supra was produced, and the company is looking backward and forward with this new model. Now the company thinks its time for a new 2000GT-inspired Supra (the 2000GT is still a super-popular car, and was Toyota's first worldclass sportscar in the 1960s – they're so popular still they sell for over $1 million at auction.)
Also, the Supras produced in the 90s are still very popular cars. In part this is because of how well they stack up against other cars of the same era and class. European sports cars were more expensive, and the Supra is still famous for allowing owners to modify it to a high degree, both the body and also the engine. Everyone has seen customized Supras, right? People have really pushed that 6-cyl to huge horsepower ratings.
What about power?
The 2020 rear-wheel drive Supra will be made in Austria and will come in 4 (mostly for non-North American markets) and 6 cylendars. The 6 will have 33hp and the 4 will have between 197 and 255 hp. The expectation is that the 6 will run a 7:40 on track.
The price will be $50k plus $1k for destination charge for the 6 cyl, with the 4 being less expensive.